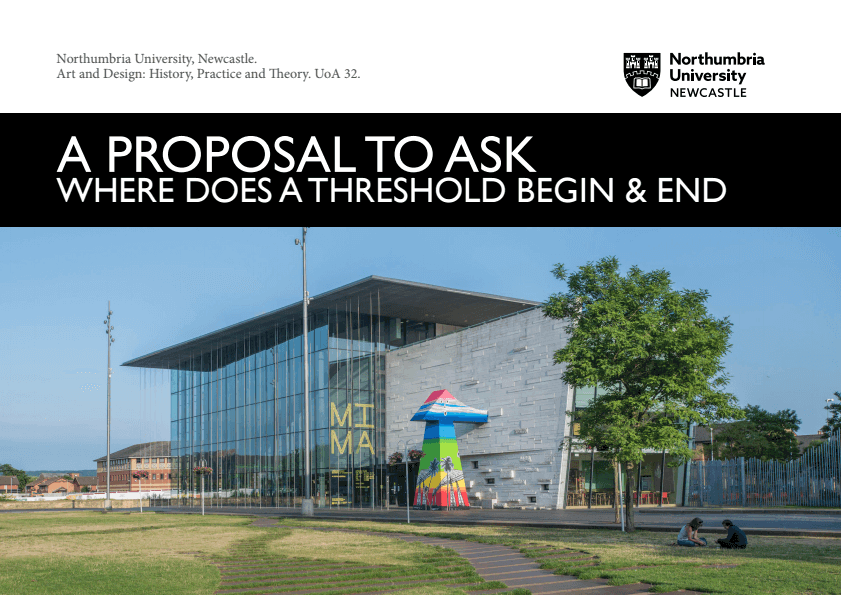 Abstract
Arts Council England (ACE) awarded Middlesbrough Institute of Modern Art (MIMA) funding to invite Tatham and O'Sullivan to create their 30th major commission. Drawing on their 25 year scrutiny of the values and behaviours of contemporary art, the research took the commission's context as both site and focus of the enquiry.
The enquiry was positioned in relation to MIMA director Hudson's proposition that it be a "useful museum", drawing on Bruguera's concept of Arte Útil. The research asked what MIMA and its audiences expected from contemporary public art in Teesside. How were existing representations of Middlesbrough perceived and what approaches could make new ones meaningful?
The research is located in the field of context-specific contemporary art practice (Dellar, 1999 and MacKay, 2015) and the debates and practices of public art (Freee, Acconci). Strategies of institutional critique (Ondak, 2003 and Fraser, 1989) underpinned the approach, allowing for a new aesthetic mode of public art-working circumnavigating those of Arte Útil.
Other folios by Tom O'Sullivan