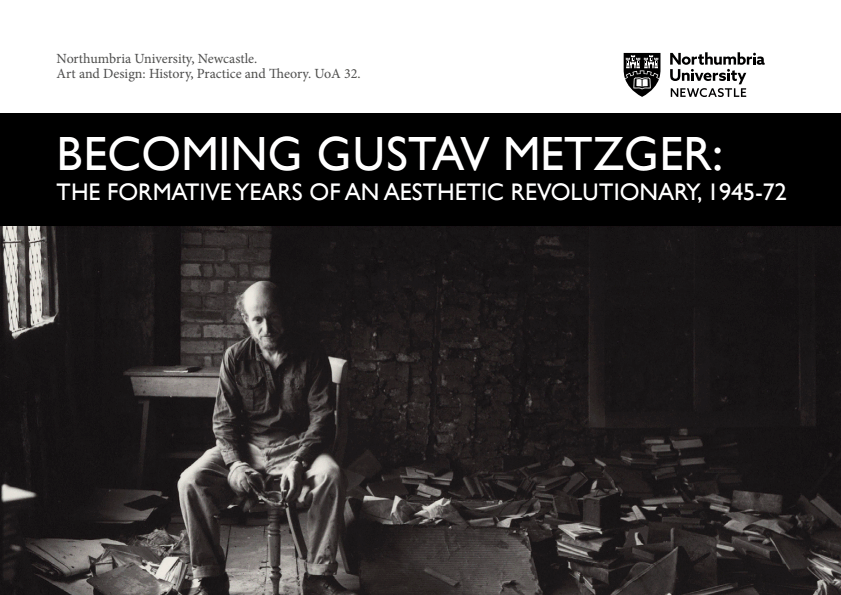 Abstract
This research is the first body of research devoted to Gustav Metzger's early work.
It highlights the artist's engagement with science and his interest in aesthetics – two overlooked and hitherto unexamined aspects of his practice – in order to understand their role in shaping his artistic development and connect his work to new contexts and fields of artistic enquiry and discourse.
The first part of this research culminated in the exhibition and publication of the same name, Gustav Metzger: Lift Off! as well as a documentary film and the interdisciplinary symposium White Heat: Art, Science and Social Responsibility in 1960s Britain (all 2014). These examined Metzger's interest in science and technology as a critical driver behind the revolutionary developments in his practice during the dynamic decade of the Sixties. At the heart of this project was a creative collaboration between the artist Gustav Metzger (1926-2017) and the curator and art historian Elizabeth Fisher.